Hi & Pozdrav!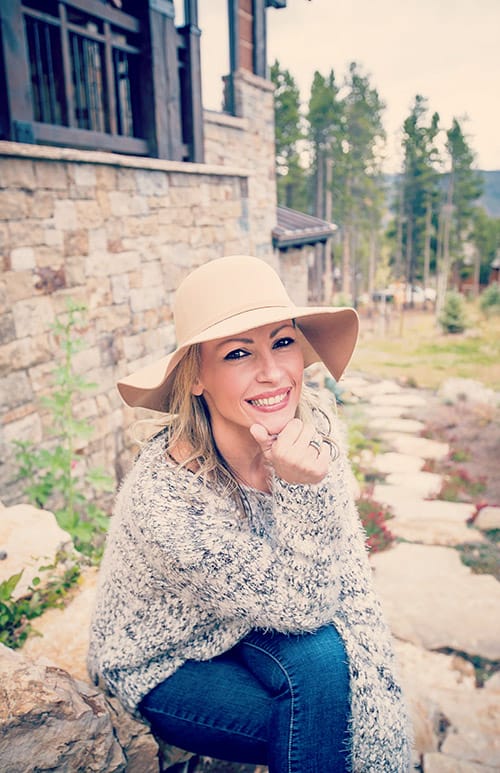 My name is Katerina, and I am a cookie-maker, baker-faker, food-taker. Errr! I mean, picture-taker!
I'm also a mom to two wonderful, amazing little girls, Ana and Aleksandra, and wife to my very handsome, awesome, loving husband named Goce (Go-tse).
For me eating is not about just sitting down to eat; it's a moment to share, it's an enjoyment, it's a passion, it's something that satisfies not just a craving, but also the curiosity about the food's texture and taste. (Wow, that sounds sexy! I made food sound sexy!)
My skills for cooking wholesome, healthier, delicious, good-for-you food, as well as authentic Macedonian dishes, have earned me a recurring role in this household's kitchen… Actually, we would starve if I didn't cook.
In all honesty, I just took over the kitchen because I love to spend my time in it. And because of that love, I started this blog.
What is this Site About?
About Diethood. That's one word, Diethood, not Diet Hood.
First and foremost, this is not a Diet-Food Food Blog. The word "diet" refers to the sum of the food consumed by yours truly, and my family. BUT, I do try my hardest to make most of my recipes as healthy as possible. Cakes and cookies, included, but I'm not promising. 😉
However, I do feel like I'm always on a diet. Every weekend I tell myself that I will start to eat healthier on Monday. Monday comes and goes, and I'm still eating Chocolate Mousse Brownies and a few Flourless Chocolate Peanut Butter Blondies. At least they are gluten free…
Armed with a passion for cooking, baking, food photography, entertaining, and all food-related subjects, I decided it was time to hang up my suit, put the apron on, and join the food blogging community.
My intent with this blog is to also inspire you to go into that kitchen and make those bacon and eggs! Or better yet, make those Pizzadillas! How about a delicious, simple French Silk Tart! Or that Strawberry Shortcake Cake!! This is when I should mention that I'm addicted to sweets. Lots and lots of sweets. Just go to the Recipe Index and you will see.
If you appreciate easy, everyday, delicious food, then you most certainly will enjoy your stay here.
Thank you SO much for stopping by!
Na Zdravje! (Pronounced, "Nice Driveway", and that's Macedonian for, "To Your Health!")
Some Requests
Feel free to share my recipe links, but DO NOT post the entire recipe on your page or blog. I just ask that you link back to me so that credit is given where credit is due. A lot of time, energy and love goes into making these recipes to share with you!
If you would like to share/use my photos, please contact me first. All of the photography on Diethood is shot by yours truly. I am not a professional, but I do what I can. Again, a lot of effort went into making beautiful photos for you so please don't use my work without getting permission first. 🙂
If you would like to work together, please click here for details.
Thank You!
~xo~
Katerina
Want to Get in Touch?
You can contact me at katerina (at) diethood (dot) com or use the form below: